10 DIY Natural Peeling Masks
After reading this post, you will learn how to prepare your own natural peeling masks, and how to pick the right ingredients according to your needs and your skin type.
With the onset of summer and exposure to the sun and dust, in addition to the stress of staying up late and working, the skin needs more attention to get rid of the effects of weather conditions and impurities that make the skin lose its freshness and vitality and look older.
You can provide nutrients to your skin and pamper it using ingredients available at home without the need to pay exorbitant amounts to buy a face peeling mask, as these materials help get rid of tired skin layers, dead cells and dirt, which reduces the appearance of blackheads, acne and dark spots.
Ingredient of a Natural Peeling Masks
The most important ingredient is a substance that sticks to the skin and hardens, such as:
Acacia Senegal
It is a plant substance extracted from the acacia tree. It is used in many masks that help whiten, exfoliate and nourish the skin.
Gelatin
It is a substance of animal origin from collagen extracted from the bones, skin, and connective tissues of animals. Gelatin is the easiest to remove.
Egg whites
One of the main ingredient of the most popular peel-off mask, as it is available in every home. It is usually applied in the form of several layers, where we apply the first layer, then put paper tissues, then put another layer of egg white, and after it dries, it produces a translucent mask that can be removed easily.
Egg white peeling masks are gentler on the skin but less effective at removing impurities compared to other masks.
As for other ingredients in peeling masks, they differ according to the purpose of the mask and the nature of the skin. Most of them are natural ingredients available at home such as honey, milk, charcoal, fruit extracts, and essential oils.
Ingredients to AVOID when preparing a peeling mask
If you add charcoal to the mask, try to keep the rest of the ingredients gentle, because charcoal is an abrasive and can irritate your skin and strip it of its natural oils. Make sure to choose activated charcoal.
Avoid putting chemicals in the mask, such as the materials that are sold as the basis for the mask, as they sometimes have a strong effect that damages the skin, and make sure to use only the recommended materials.
Best Natural peeling masks according to their function
Anti-acne face peeling mask
Make sure the mask contains anti-bacterial and anti-inflammatory substances that absorb oils, like honey and green tea oil, which fight infection and irritation, and activated charcoal, due to its great role in purifying the skin and scaring away the sebum that causes acne.
2 teaspoons of gelatin powder.
A drop of turmeric oil
Half a spoonful of honey.
3 teaspoons of coconut vinegar for the antibacterial effect.
A tablespoon of warm water.
Mix the gelatin with water and put it in the microwave for 10 seconds, then add the rest of the ingredients and mix well, then apply it to dry skin with a brush and leave it for 15 minutes, then gently peel off the mask.
Charcoal face peeling mask for oily skin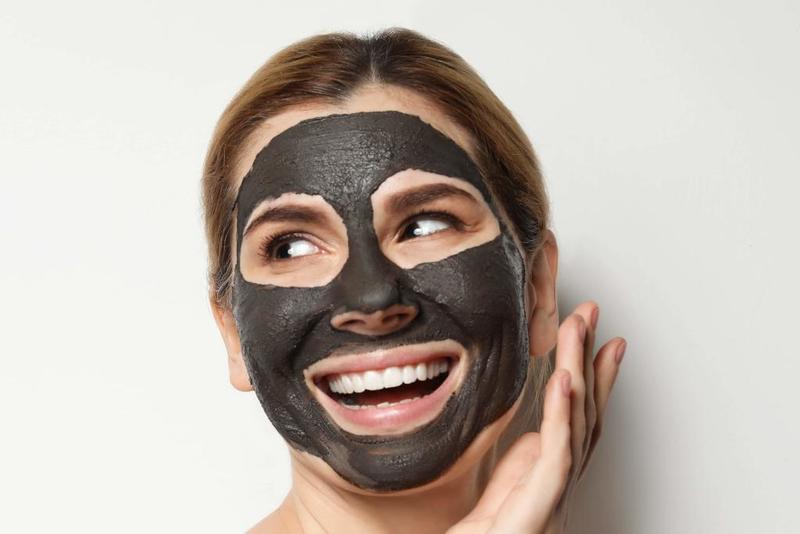 Charcoal masks help removing fats from the surface of the skin, but you must take care when using it to avoid striping the skin of its natural moisture.
This mask is not for those with dry and sensitive skin.
Half a teaspoon of activated charcoal.
Half a teaspoon of gelatin.
A tablespoon of warm water.
Mix the ingredients in a bowl until it becomes a paste, then apply to dry skin and leave for half an hour, then peel off. If you have difficulty peeling it off, get rid of the residue with a towel and lukewarm water.
A peeling mask for acne-prone skin
This mask consists of egg white, which contains the enzyme lysozyme, which has antibacterial properties, and lemon juice, which reduces oils and opens the skin.
Put an egg white with a teaspoon of lemon juice and mix the mixture well, then apply it on clean and dry skin, then put a paper napkin on your skin until it sticks and wait for 5 minutes, put the rest of the mixture on top of the napkin and leave it for 15 minutes, then remove the mask gently.
Peeling Mask for dry skin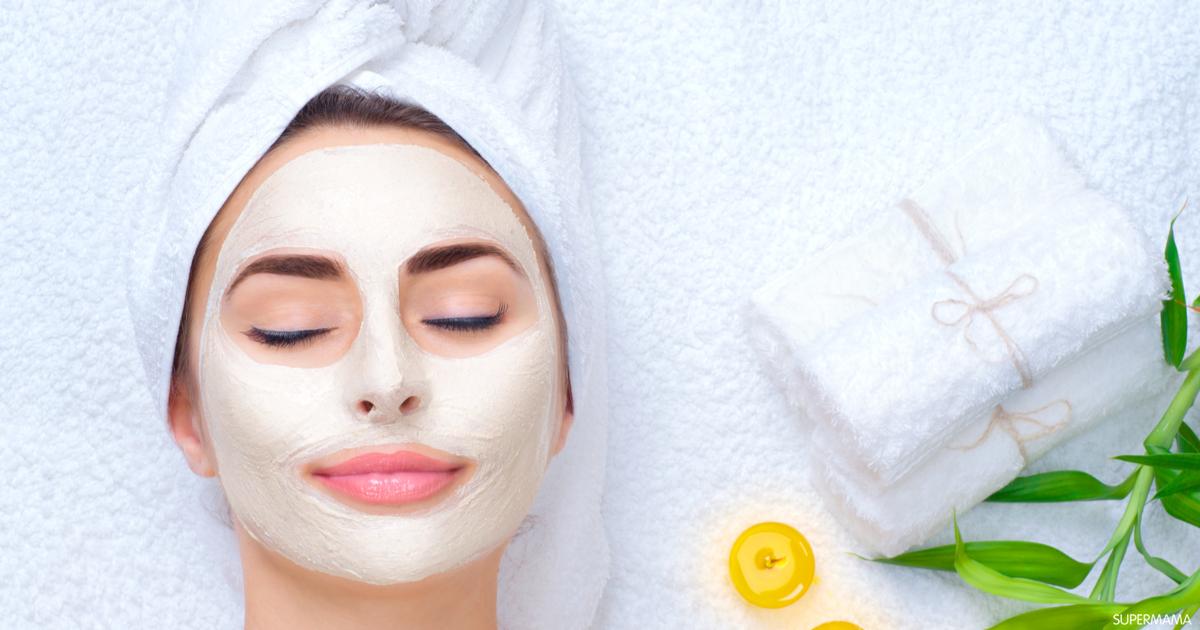 It consists of almond milk, which is rich in nutrients, giving the skin hydration and freshness, and almond oil, which is rich in vitamin E.
Add 3 teaspoons of almond milk.
3 tablespoons of rosewater.
3 drops of almond oil.
2 teaspoons of gelatin powder.
Mix the gelatin powder with almond milk in a bowl and put it in the microwave for 10 seconds and stir well. Let the mixture cool until it mixes well, then add rose water with almond oil, apply the mask on dry and clean skin with a brush, leave the mask for 15 minutes, then peel off the mask.
Peeling mask for dull skin
Consists of orange blossom water, which is rich in vitamin C, an antioxidant that stimulates collagen production, this mask helps to achieve fresh and smooth skin.
A teaspoon of yogurt.
2 teaspoons of coconut vinegar.
4 teaspoons of orange blossom water.
2 teaspoons of gelatin.
Mix gelatin with orange blossom water, put in the microwave for 10 seconds, allow the mixture to cool, then add the vinegar and milk, and apply the mixture to clean skin with a brush for 15 minutes, then gently peel off the mask.
Skin peeling masks remove impurities and dead cells from the skin, in addition to lightening it and restoring its freshness, which reduces pimples and gives it moisture and vitality.
However, people with sensitive skin should be careful in using peeling masks so as not to strip the skin of its oils or the cells that protect it.
Facial peeling masks by material they are made of
Flour mask
This mask cleans and removes dead skin cells, to give you a brighter and fresher complexion, as it works as a natural exfoliator for oily skin.
Two tablespoons of flour.
Five drops of lemon juice.
Half a teaspoon of turmeric powder.
Two to three tablespoons of milk.
Add water as needed.
Mix the ingredients, then apply it on your face for twenty minutes, then rinse with lukewarm water.
Mud Mask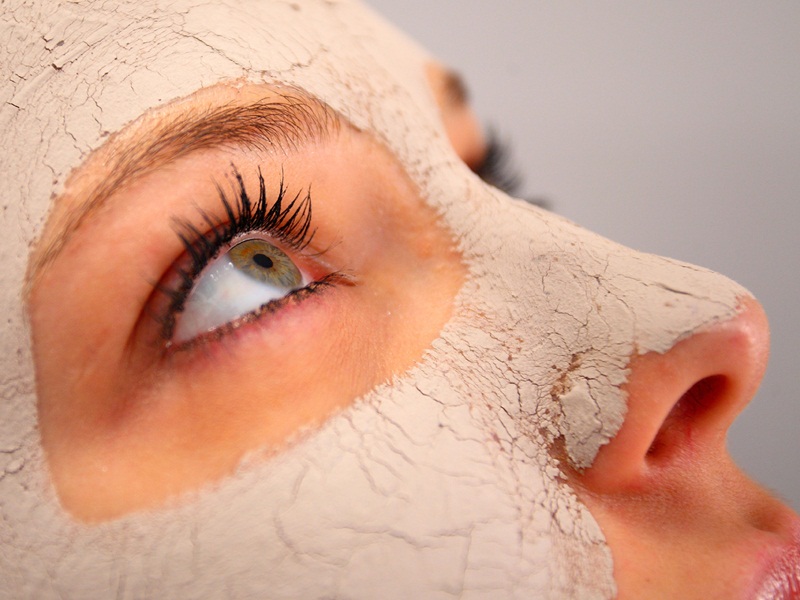 It is an old mask used to treat acne and pimples. It also has properties that help get rid of excess shine for oily skin and unwanted fats and oils.
The mud mask helps purify your face, treat pimples, and get rid of dead cells, and reduce excess oiliness.
Two tablespoons of soil.
A tablespoon of rosewater.
A few drops of lemon juice.
A tablespoon of milk.
Add water as needed.
Soak the soil with water for half an hour, then add the previous ingredients to it. If we notice that the mixture is too thick, add more water.
Apply the mask two to three times a week to get the optimal results.
Glycerin, lemon and rose water mask
Lemon has anti-bacterial properties and helps keep your skin tight and dry, rose water is a natural toner that helps in achieving a bright and clean complexion, while glycerine moisturizes the skin.
This mask is the perfect choice for treating acne and the effects it leaves, but we advise you to do a test by putting a little of it on your hand and leaving it for a long time to verify that it does not cause sensitivity or irritation.
Equal amounts of lemon, rose water and glycerin.
Mix the above ingredients together, apply them to your face for at least twenty minutes, then rinse with lukewarm water.
You can store the previous mixture by placing it in a glass bottle in the refrigerator for later use.
Lemon peeling mask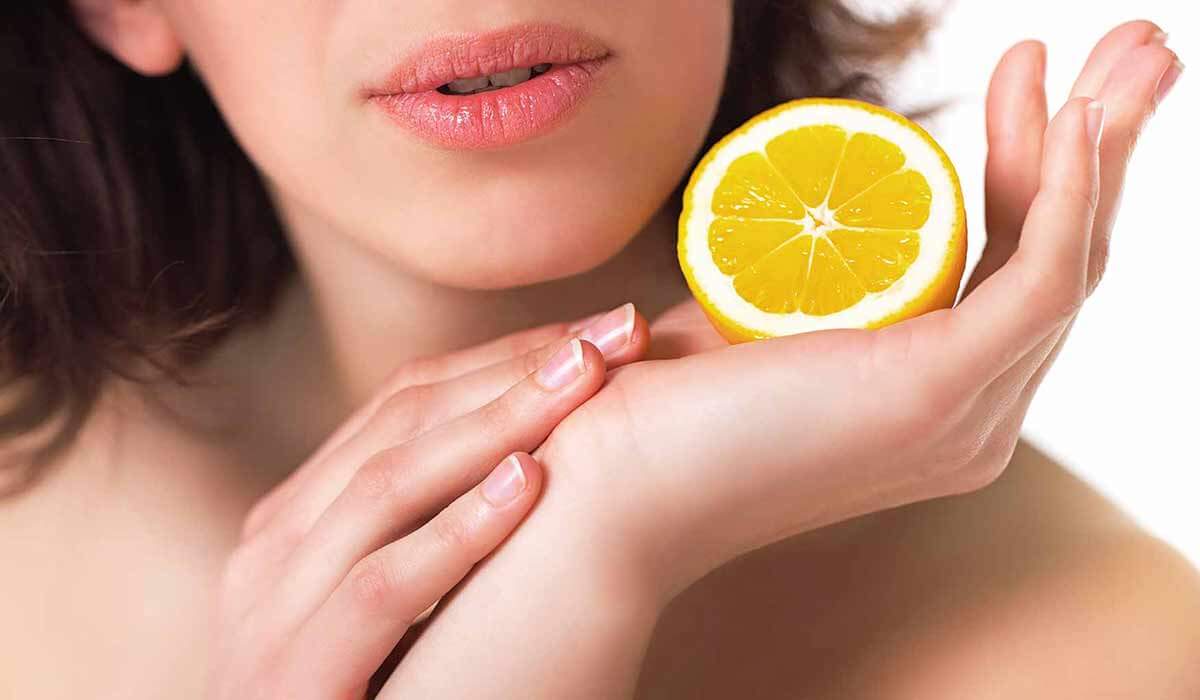 Lemon causes skin irritation, but at the same time it is very suitable for all oily skin problems, in addition to being rich in vitamin C. The best effect of lemon on the skin is its astringent effect, which helps in closing the pores, in addition to its whitening effect.
You can add lemon to all your homemade masks to get rid of all oily skin problems, from excessive shine to pimples, whiteheads and blackheads.
If your body is oily, we recommend adding some lemon slices to your bathtub.
Orange peel mask
Orange peel is a well-known remedy for the problem of excessive shine in the skin.
Orange peels should be dried and then ground, and the powder should be used with curd or water.
The orange peel mask helps to cleanse the face and unclog the clogged pores, and its astringent properties reduce excess oil in the skin.
By using natural home-made masks, you will keep your oily skin free of defects, and avoid the damage caused by the use of products that contain chemicals.
Other Topics from our blog: Beach Vacation Packing List