6 Curvy Outfits Ideas to inspire you
مختارات من متجر شيك هانم - تسوقي الآن
---
while searching curvy outfits ideas, you need to take into account the nature of your body and the places of defects and beauty in it, so you must choose cuts and colors that highlight its beauty.
If you are curvy, all you have to do is follow some steps and pay attention to simple details, in order to appear in the most beautiful look without highlighting the flaws in your body, which enhances your confidence in yourself and your body. Here are the most important tips that you can consider when choosing clothes to get a decent and attractive look.
Avoid tight or loose fitting clothes
If you think that buying clothes smaller than your size will make you look thinner, then you are wrong. On the contrary, tight clothes will highlight the flaws of your stature and the places where excess weight is accumulated.
On the other hand, do not think that buying clothes larger than your size will help you hide the extra weight.
On the contrary, you will look larger than you are. All you have to do is buy one that fits your size so that the fabric gently glides over your body, neither looking too tight nor too loose.
Curvy Outfits Ideas – Color control
Wear dark colors in the full part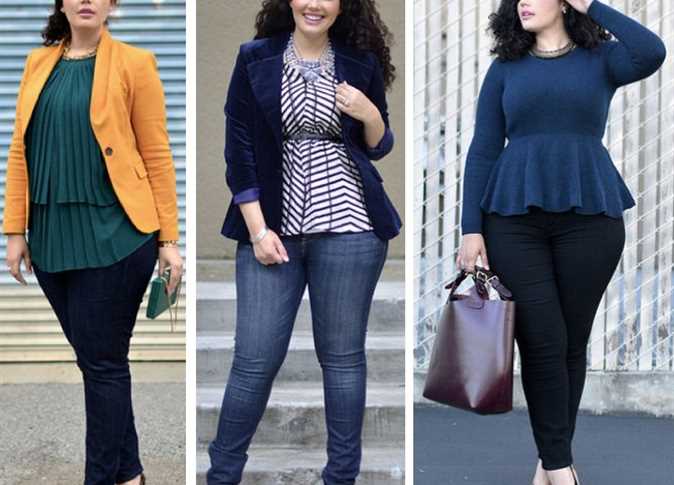 In the event that you have full hips, try to wear dark blue or black pants, as dark colors play a role in optical deception, so that the space appears less than it appears, and stay away from light colors such as white and beige in the places of your weight gain, in the event that the fullness is in the chest or abdomen area, try to wear a shirt Or a dark colored blouse.
Match pant color with the color of the shoes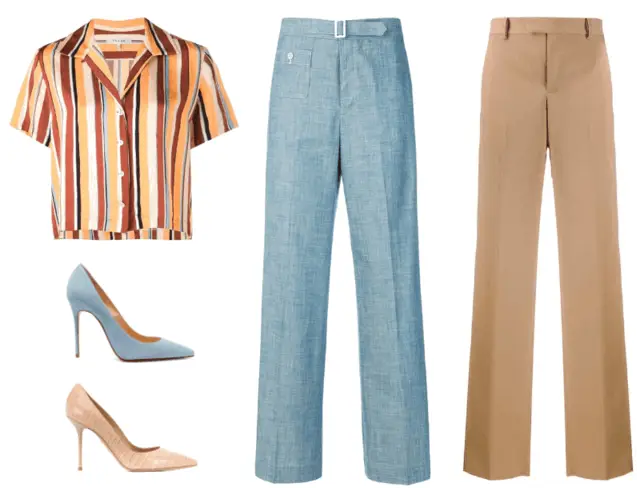 Following this method will give the illusion of a greater length than you are, such as wearing sky blue pants and sky-high heels.
Wear clothes with longitudinal lines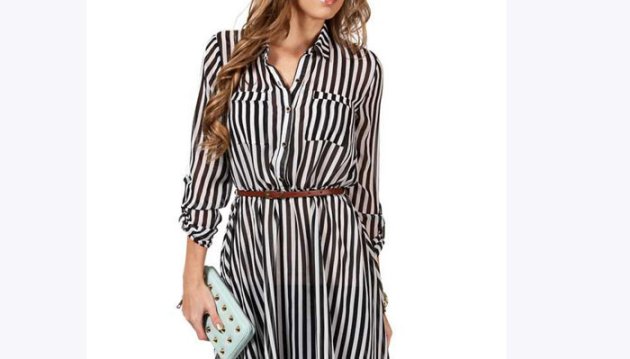 This rule is known when choosing clothes for plump or short stature, as it also gives the illusion of thinness and length and reduces width, and you should stay away from any type of clothing with occasional lines because it gives you a wider appearance than you are.
Wearing one color is a great rule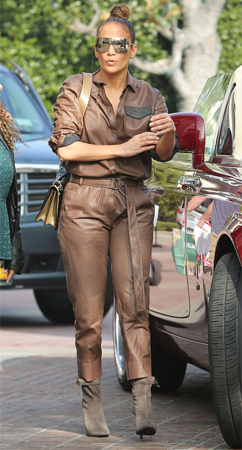 It gives you more length, you can wear a dress in one color or two pieces of the same color, and be sure to choose a dark color if you are full.
Stay away from details in places of extra weight
In the event that your excess weight is in the chest area, for example, try to stay away from shirts that contain large pockets, large buttons, or large prints, as all these details increase the size of that area, but if your excess weight is in the lower part, do not buy pants that contain clear pockets or Studded with shiny buttons and large embroideries, try to choose it with a simple cut, away from the many details.
Follow the rule of thirds
One of the most important rules for choosing clothes for plump women is a rule found in nature, art, and architecture, such as the Eiffel Tower, and can be applied in clothes.
These proportions make your torso or legs look longer, depending on the places of imperfections. You can choose the ratio 1/3 to 2/3 if the legs are short by wearing short shirts with long, high-waisted pants or skirts.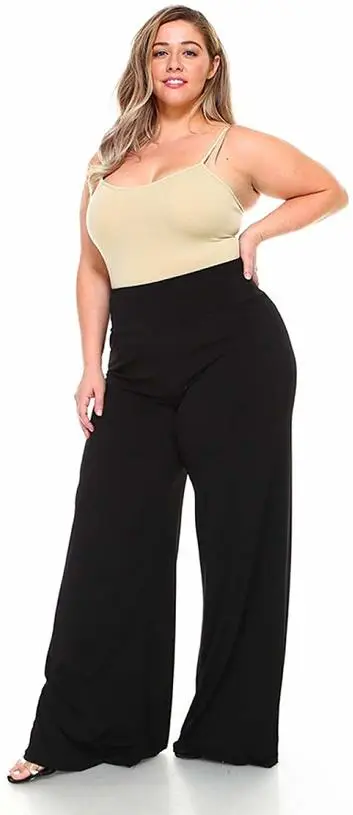 As for the ratio of 2/3 to 1/3, you can wear it if the torso is short, and you can follow this ratio through long shirts or jackets, knowing that the belt has a role in dividing your clothes into thirds.
Choosing hourglass styles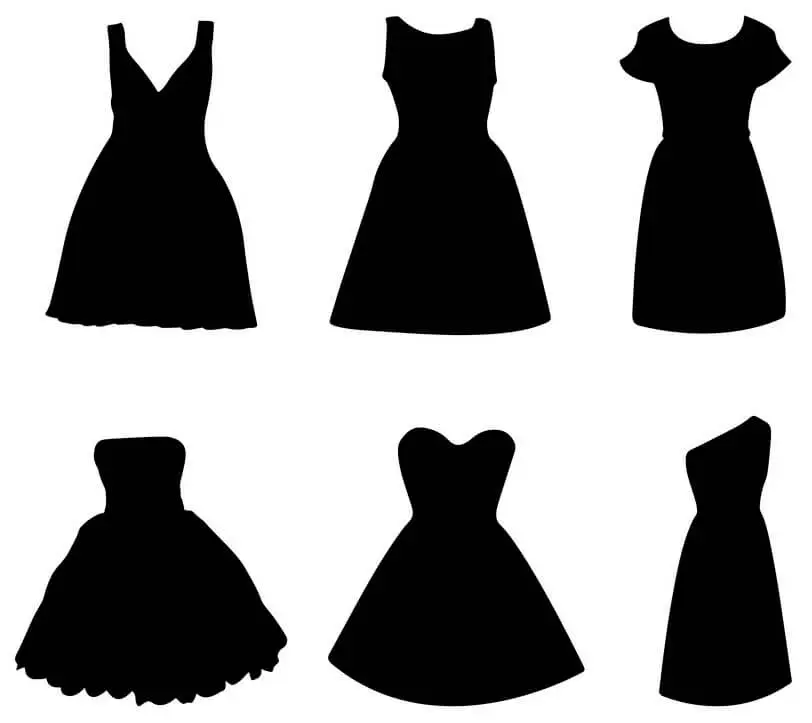 When choosing clothes for curvy women, focus on this rule; Where dresses and blouses that define the waist are among the most beautiful pieces that suit all women and are great for plump women because they highlight the curves of the body and show the waist, taking into account the colors, lines and other details that we commented on.
Accessories
As for accessories, including the bag, make sure that they are consistent with your size so that the difference between their size and your size does not appear. It is preferable to have medium and large bags and accessories. You can have a set of bracelets in your hands, and it is nice to wear something that makes the eye look from the bottom up, like wearing a long necklace.
As for the shoes, it is preferable that the heel be wide, because the thin heel indicates that the size of the legs is large compared to the heel.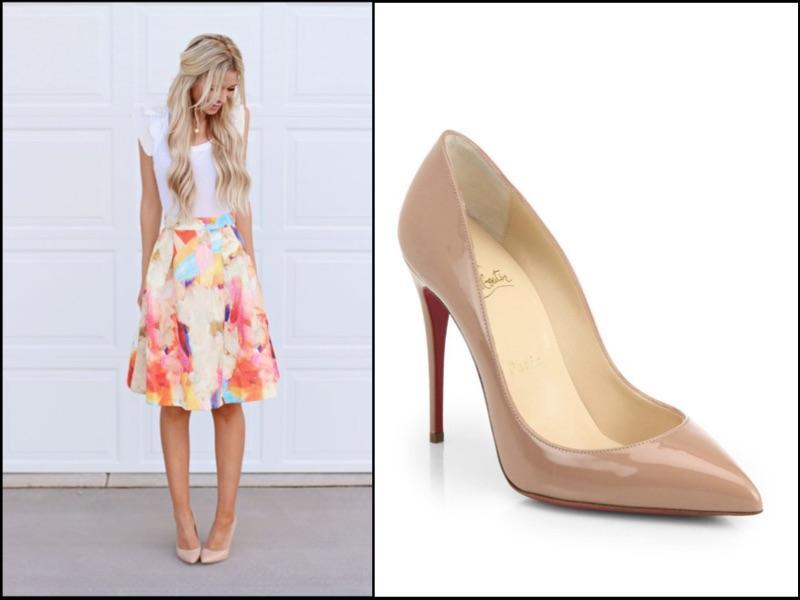 But if you are curvy and short, make sure to choose high-heeled shoes in a flesh or beige color, so that they give an extension to your legs and thus give you a greater length.
The above are the most important things that must be taken into account when choosing clothes for plump and short women to get the most beautiful look. You also have to take care of the beauty of your hair and skin because they are part of your look, and the radiance of your face distracts the eyes from any unpleasant details in your figure.